At a Glance
Expert's Rating
Our Verdict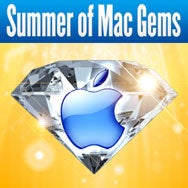 Editor's note: The following review is part of Macworld's Summer of Mac Gems series. Each business day until the middle of August 2008, the Macworld staff will use the Mac Gems blog to briefly cover a favorite free or low-cost program. Visit the Mac Gems homepage for a list of past Mac Gems.
If you're like me, your system of storing and organizing software license data is to leave serial numbers, receipts, and other information strewn about your inbox and desktop so that only the most frantic, thorough searches can retrieve it. I've finally brought order to chaos, though, with the help of LicenseKeeper , an organizer from Outer Level that keeps all that license information in one convenient place and with more focused features than general organizers or record keepers.
LicenseKeeper doesn't require a lot of painstaking data entry—an Import App button creates a new entry for each program, along with the version number, developer info, and other data.
The utility also has an Attach Email feature that lets you import order confirmations from Apple Mail ( ), Entourage ( ), or PowerMail ( ); an auto-scan feature pulls serial numbers out of those e-mails and records them in LicenseKeeper, eliminating the possibility of data entry errors. (Do you use another e-mail client like Mozilla's Thunderbird ( )? Outer Level suggests exporting relevant e-mail messages as text files and importing that newly created file. It's not as seamless a process as you'll find with the supported clients, but at least it's a viable alternative.)
About the only thing missing is the ability to provide password encryption for safeguarding your data. The developer recommends using OS X's built-in FileVault feature, but I find FileVault wanting—some level of security would be a welcome addition to LicenseKeeper.
That said, this is a very slick, very focused information-management app if you want a way to keep your license data in one easy-to-access collection.