Electronic Arts (EA) on Tuesday announced the release of Spore Creature Creator, a software application that serves as the introduction to the highly-anticipated game Spore, which will be released in September.
Spore Creature Creator — available for both Mac OS X and Windows — enables users to create creatures using design tools taken from Spore, a virtual life game created by Will Wright, designer of Sim City and The Sims. Spore takes the Sim City and The Sims concepts to an extreme, where you create a life form from its first stirrings in primordial ooze all the way up to an intelligent, spacefaring civilization.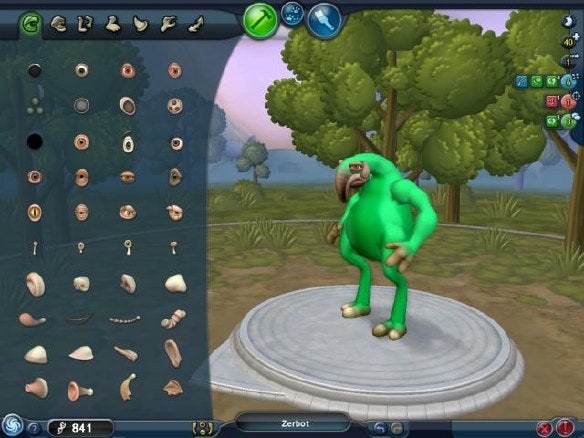 Spore Creature Creator is one small part of that game — a design tool that lets you craft your own critter, paint it, apply textures to it, and even take it out for a spin, so to speak. Using the built-in tools, users can shape, paint and play with their creatures, take snapshots, record movies that can be uploaded to YouTube, and then share them with others through their "Sporepedia," which connects to the Spore Web site.
Spore Creature Creator comes in two versions — a free trial version, now available for download, with a limited toolset, and a $9.99 retail version that includes four times as many design items.
In addition to YouTube, EA has set up a partnership with Zazzle to enable Spore Creature Creator makers to print out their custom creature designs on coffee mugs, t-shirts, magnets, stickers and other items.
The Macintosh version of Spore Creature Creator was developed using TransGaming's Cider technology. In fact, you'll shortly be able to purchase and download the $9.99 Mac version of Spore Creature Creator from Gametree Online, TransGaming's online game sales site.
System requirements call for Mac OS X v10.5.3 or later, Intel processor, 1GB RAM, 345MB hard disk space, ATI X1600 or Nvidia 7300GT with 128MB RAM or Intel GMA X3100 (older GMA 950 chipsets, and PowerPC-based Macs not supported).