Freeverse developed and published the Xbox Live Arcade version of Bungie Software's landmark first-person shooter Marathon: Durandal. Now the company has readied a new content pack for the game. It will be available beginning June 18, 2008 and will cost 250 Microsoft Points on the Xbox Live Marketplace.
The new content pack is called the Jjaro Map Pack. It includes a dozen classic multiplayer levels previously seen in Bungie's original Marathon and Marathon Infinity games, released for the Mac. The pack includes Thrud, Vulcan, King of Pain, Spiral Insanity, Dead Fields, Morphine, La Cosa Nostra, Mars Needs Women, 'Fugee Camp, What Goes Up Must Come Down, Arena, and Spline.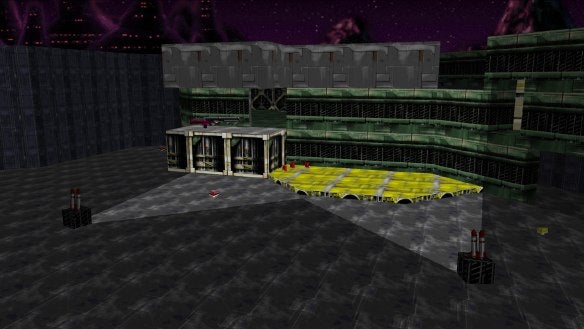 New gametypes supported by the content pack include new gametypes previously unknown to the Mac releases like King of the Hill, Kill the Man with the Ball and Tag. The content pack includes the Jjaro Collection, a texture and design set previously introduced with Marathon Infinity.
The Map Pack also includes two new achievements they can add to their Xbox Live trophy case: Thing What Kicks, in which you kill a Juggernaut in Survival and live to tell the tale (20 points); and King Pfhor a Day, in which you outscore all other players (at least 3) combined in a King of the Hill or Kill the Man with the Ball match (10 points).