Xsilva on Tuesday announced the release of LightSpeed 2.6, a new update ot its point of sale software for Mac OS X. The new release is free for registered users of LightSpeed 2.5. LightSpeed costs $749 for a single-user license.
LightSpeed was developed to help retailers manage their sales using a Macintosh. It sports an iTunes-like browser and floating interface, manages multi-store inventory lookups and transfers, features a multi-user capable database and can also be integrated with a Web Store module to enable you to manage online sales as well.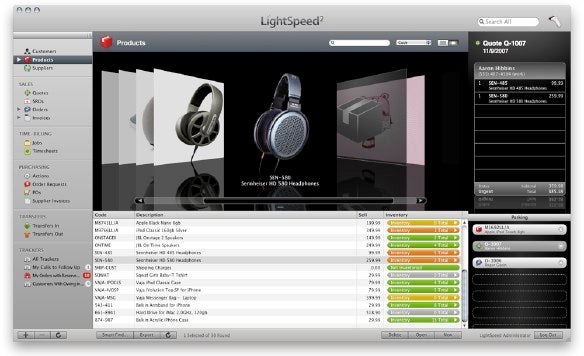 The new 2.6 release features Web Store 1.3, and includes expanded product matrix functionality (aimed at clothing retailers), browser exports, adds a network-aware auto-updater, and improves the operation of Point of Sale and Browser windows.
The version 1.3, Web Store, a separate module for LightSpeed 2.6, expands its shipping calculator capabilities with an international UPS shipping calculator, U.S. Postal Service first-class shipping, flat-rate shipping, zoom capability on product photos and other enhancements.
A 30-day demo is available for download.