Ankama Games, the developers of the online game Dofus, are working on a new Mac and PC game called Wakfu. Due out during the last calendar quarter of 2008, it's billed as a massively multiplayer online role-playing game with tactical elements.
Wakfu is set in the same fantasy world Ankama created for Dofus, but it's intended for players who may not have had any experience with that other game. In this game, set far in the future of the world of Dofus, the world has been reduced to a few vast islands and archipelagos in one ocean. You must explore your world and discover what challenges and battles await.
Wakfu is also being developed as an animated TV series.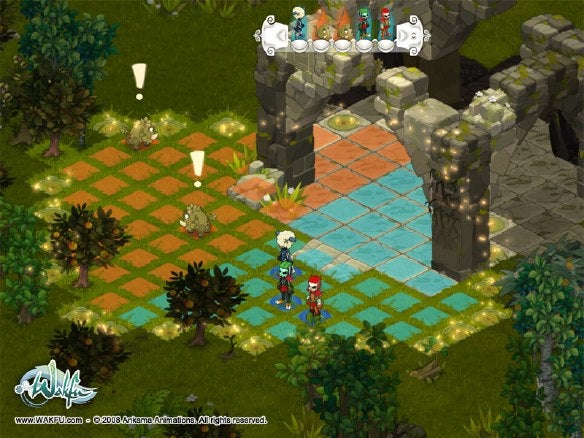 Wakfu features an isometric 3D perspective; you interact with other players on a single vast map. You can create a customized character with your own clothes, skin and hair color. Wakfu utilizes a turn-based tactical combat system, and the interaction you have with the environment affects the outcome of the game — you can become an influential politician, for example, or harvest resources — each action you take has a direct impact on the game world you share with other players. The world itself evolves regardless of whether you participate — monsters migrate and feed of their own accord, living their lives among the players.
Wakfu is currently in closed beta testing. Users interested in signing up for an open beta expected further into the development process can