CTM Development on Friday announced the release of FoxTrot Professional Search for Mac OS X, a document retrieval and indexing utility. It costs €99 (US$153.65).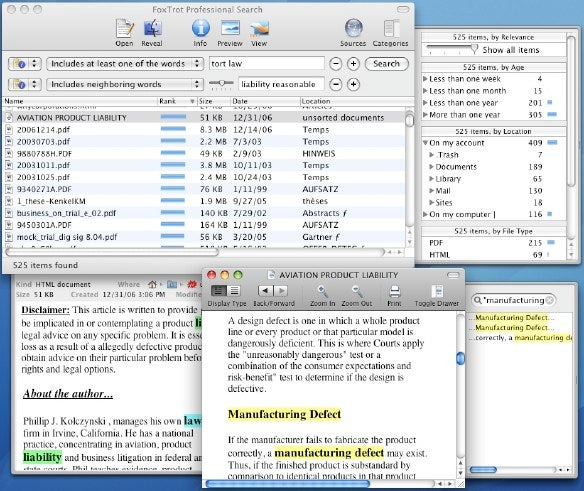 FoxTrot Professional Search helps locate documents and their contents using multiple categorizations of search results, ranked by relevance. It provides you with document preview and full view capabilities, with secondary document-level search features. You can manage multiple indexed collections and time those updates without launching the application. The app also provides you with client-server access to peer-to-peer and dedicated CTM FoxTrot search servers.
The software was developed for law firms, media and mobile users who need to check saved documents for future reference. It works with PDF, HTML, word processing, e-mail and rich-media metadata.
System requirements call for Mac OS X 10.4.11 or later.