THQ announced Tuesday the release of games based on Disney/Pixar's latest movie Wall•E, which hits theaters on Friday, June 27th. The games are being released for all major gaming platforms, including a title aimed at Mac OS X and Windows users, for $19.99.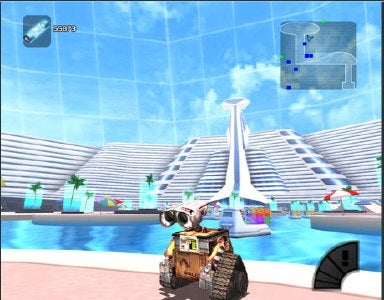 Wall•E is an imaginative sci-fi story that tells the story of a robot with a personality — a waste collection robot who's developed a taste for collecting knick-knacks. After hundreds of lonely years by himself, scouring the surface of an abandoned, trash-strewn Earth, Wall•E meets the sleek search robot named EVE, sent my spacefaring humans who want to know if it's safe to come back home.
The game is based on the movie, enabling players to relive moments from the movie as they explore 18 environments. It includes new storylines and environments that will be novel to fans of the movie as well. You can use Wall•Es laser to destroy enemies, use music to call Reject Bots to help Wall•E maneuver environments and more.
System requirements were not available as Macworld posted this article.