Mariner Software on Wednesday announced the release of MacGourmet Deluxe, a recipe collection and organization software tool. It costs $50 to buy on disc, or $45 for download.
MacGourmet Deluxe, first announced in April, is an expanded version of Advenio Software's recipe software. Billed as "iTunes for recipes," it lets you create and edit recipes, make wine and cooking notes, browse your collection and build category lists like "appetizers."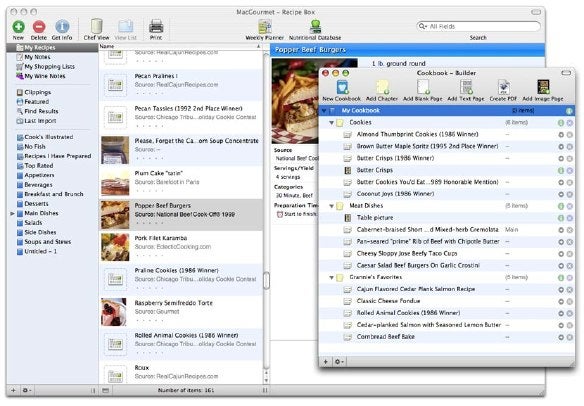 You can publish recipes to .Mac, save images, chapters and text pages, print out high-resolution PDFs, develop weekly meal plans using iCal, view the nutritional value of your recipes and output ingredient lists as shipping lists. MacGourmet Deluxe also includes a number of award-winning recipes to help you start your collection.
System requirements call for Mac OS X 10.4 or later.
Advenio will continue to offer the standard version of MacGourmet; registered users of that version can also upgrade to MacGourmet Deluxe for $10.
(Corrected the download price at 10:19 a.m. PT.)