At a Glance
Expert's Rating
Our Verdict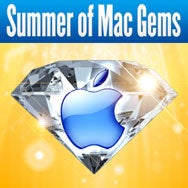 Editor's note: The following review is part of Macworld's Summer of Mac Gems series. Each business day until the middle of August 2008, the Macworld staff will use the Mac Gems blog to briefly cover a favorite free or low-cost program. Visit the Mac Gems homepage for a list of past Mac Gems.
Videos bought from the iTunes Store come nicely tagged with all the relevant information that iTunes, an iPod or iPhone, Front Row, or an Apple TV could want. Other files—those ripped from DVD, downloaded from the Web, or created in iMovie, for example—need a bit of help.
Like the free Parsley is Atomically Delicious ( ), Lostify 0.7 gives you complete control over tagging your MPEG-4 files with data such as episode name, episode number, series title, season number, and file kind (TV Show, Movie, Music Video, and so on), and lets you lock fields—useful when tagging multiple episodes of a TV series, say.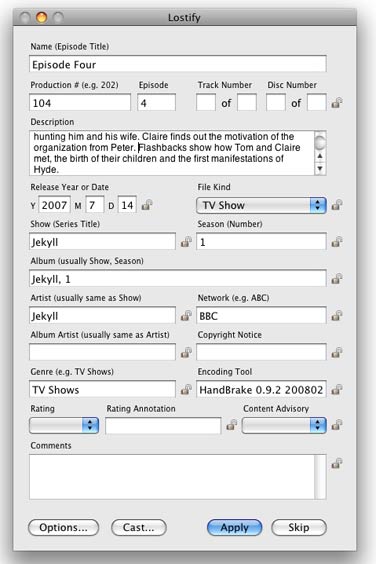 Unlike the competition, however, Lostify integrates with iTunes to both send tagged files in the Finder to iTunes, and modify and update files already in your iTunes library.