Spiderweb Software on Friday announced Geneforge 5: Overthrow, a new fantasy role-playing game for Mac OS X and Windows. It's coming in Winter 2008.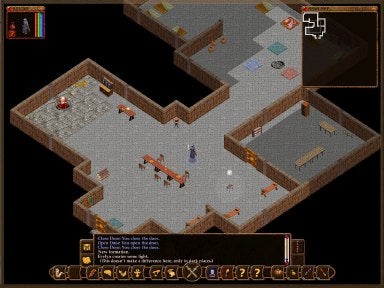 Geneforge 5: Overthrow is billed as the final installment of the Geneforge series. The game is set in the land of the "Shapers," a sect of wizard who have the ability to create new life which serves them: plants that grow in any climate, living tools, and powerful monsters. Their servants have rebelled against the oppressive wizards, and the world has slid into ruin.
You play a traveler in the land of the Shapers, fighting to bring an end to the war. You can either play on the side of the Shapers, or join the rebels to end their reign once and for all.
Geneforge 5: Overthrow features more than 80 areas to explore, five different factions you can ally with, each with their own beliefs, cities and quests, dozens of different ending and many different victory scenarios. No prior experience with the Geneforge series is necessary, according to the developer.
System requirements call for Mac OS X 10.3.9 or later, 50MB RAM, 200MB hard disk space, 1024×768 resolution.