Quixpace on Tuesday announced Stitches 1.0, a new cross-stitching and charting app for Mac OS X. It costs $79.99.
Designed for people who like to create embroidery, Stitches lets you create your own cross-stitch charts. You can design them from scratch using more than 450 symbols, or you can import photos, drawings and clip art. Imported content will automatically be converted to DMC-standard colors.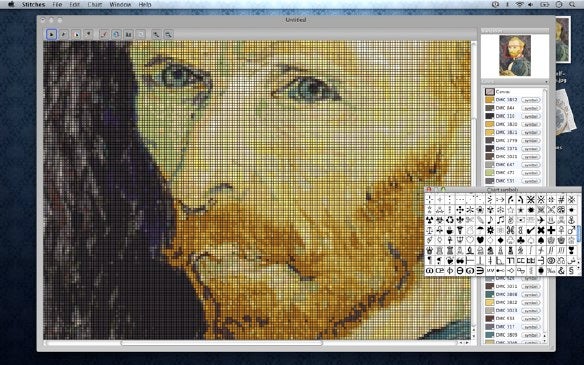 Once a chart has been created, it can be printed in a variety of patterns. Stitches will also estimate how much thread will be required.
System requirements call for Mac OS X 10.4 or later, 512MB RAM and 5.3MB hard disk space.