Want to be the first person in the free world to snag yourself an iPhone 3G?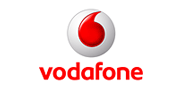 Tough. Looks like the spot is already taken. Thanks to the temporal anomaly that is the time zone (c'mon, doesn't the "Time Zone" sound like something from Star Trek?), the first people on the globe to get themselves the brand spanking new iPhone will be those in New Zealand.
Vodafone is launching the device on Friday July 11th at 00:01 NZST, from three retail outlets in Auckland City, Wellington, and Christchurch (other Vodafone outlets will follow suit at 9AM). And, indeed, the lines have already started, with Jonny Gladwell from Auckland already camped out in front of his local Vodafone store, which may make him the first person—in the world—to get his hands on an iPhone 3G. Well, except for Apple engineers. And Walt Mossberg. David Pogue. Me. Okay, maybe not me.
Anyway, while the kiwis are taking their iPhones home, those of us on the east coast will just be getting out of bed at 8:01AM—on Thursday. That's right, they're beating us by a whole 24 hours. If you're thinking of flying to New Zealand just to get your hands on it, you might want to stay home—by the time you get back to the US, you'll only have a few hours of gloating time. And a wicked case of jetlag.
If you're curious about what New Zealanders will be paying to take home an iPhone 3G, you can check out Vodafone's website or refer to our patented Chart-o-Matic below.
Vodafone iPhone Plans in New Zealand
| Plan Name | Minutes per month | SMS per month | Data (in MB/month) | Plan price | 8GB iPhone Price | 16GB iPhone Price |
| --- | --- | --- | --- | --- | --- | --- |
| iPhone 250 | 120 | 600 | 250 | NZ$80 (~US$60) | NZ$549 (~US$410) | NZ$699 (~US$522) |
| iPhone 500 | 250 | 600 | 500 | NZ$130 (~US$97) | NZ$449 (~US$335) | NZ$599 (~US$447) |
| iPhone 1GB | 600 | 600 | 1GB | NZ$250 (~US$187) | NZ$199 (~US$149) | NZ$349 (~US$261) |
Our friends in New Zealand also have the choice of picking up a phone without a contract, though it will run them a pretty (New Zealand) penny: NZ$979 (US$731) for the 8GB model or NZ$1129 (US$843) for the 16GB model. You can also pick up one of Vodafone's You Choose plans, but you'll have to also pick up a Broadband Plan for Mobile in order to use the web.
Anyway, to Jonny and those who start the lines at the other two Vodafone stores, we salute you! Be sure and let us know if the iPhone sucks, so we don't have to rush out and get one. Thanks.