It's time to add yet another country to our iPhone world tour list of service plans. This time we venture to the land of Portugal—personally, I like to picture one of those Indiana Jones-style red lines flying over Google Maps.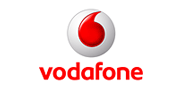 As you may remember, Portugal was one of the ten countries included in the initial announcement by Vodafone just a scant two months ago, and the carrier has now released details on the plans they'll be offering in the country. Vodafone's not the exclusive iPhone 3G provider in Portugal, however—Optimus, which is largely owned by Orange, will also be selling the iPhone there.
Vodafone's offering three separate monthly tariffs in Portugal, as well as an option for buying the phone without signing a contract. As with every other example we've run into, that's a pricey scenario: €499 ($782) for the 8GB model and €599 ($939) for the 16GB version.
Vodafone doesn't appear to spell out precisely how much the iPhone models would cost with each of the available plans, other than to say that it would run between €129,90 ($204) and €389,90 ($611). While Vodafone's website doesn't spell out the prices for iPhones themselves, an email sent to subscribers indicates that they do indeed run between €129,90 and €389,90, though those appear to only apply if you're trading in an existing handset—otherwise, you'll need to tack €10 onto the cost.
One nice touch from the carrier—and, as usual, this depends on my somewhat (read: totally) questionable Portuguese translation—is that while a data cap is being enforced, if you don't happen to use up all your limit in one month, those unused megabytes roll over into your next month. Little recompense for the limits in the first place, perhaps, but it's better than losing them entirely, right? A reader in Portugal informs us that this is, unfortunately, not the case. I blame my Portuguese translator, Senhor Google.
As usual, you can take a look at the plans on Vodafone's website, or if you'd prefer to muddle through my attempts to translate, you can enjoy our spiffy chart below. It's your choice—but choose wisely.
Vodafone iPhone Plans in Portugal
| Plan Name | Minutes per month | SMS per month | Data (in MB/month) | Plan price | 8GB iPhone Price | 16GB iPhone Price |
| --- | --- | --- | --- | --- | --- | --- |
| Best iPhone 100 | 100 | 100 | 250 | €29,90 (~$47) | €299,90 (~$470) | €389,90 (~$611) |
| Best iPhone 230 | 230 | 230 | 250 | €44,90 (~$70) | €219,90 (~$345) | €309,90 (~$486) |
| Best iPhone 500 | 500 | 500 | 250 | €64,90 (~$102) | €129,90 (~$204) | €219,90 (~$345) |
Updated 2:12PM ET with iPhone prices and clarfication on data limit; thanks, Jaime.