You're familiar with Bob, the iPhone guy. Maybe not by name, but I assure you—you've seen his work. He's the genteel fellow who walks you through the iPhone guided tour, both the original and 3G versions.
Love him or hate him, and we know of people of both persuasions, there's one unfortunate thing that you can say about Bobby boy—he's a purely monolingual experience. Unless you understand English, you're right out of luck. Or you have been, until now.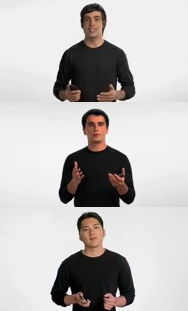 Apple's added three more guided tours in other languages: Spanish, Italian, and Japanese, each narrated by their very own Bob. We don't know what these guys' names are, or even whether they—like Bob—are Apple employees in their respective countries, but what we do know is that we've never had this much fun practicing our non-existent Japanese, Italian, and Spanish.
It's uncertain whether Apple is working on different guided tour videos for all twenty-one countries getting the iPhone 3G on Friday (we'd guess not, at this point), but we do eagerly anticipate a United Kingdom version done entirely in Cockney rhyming slang.
[via Infinite Loop]