Fat Cat Software on Wednesday announced the release of PowerTunes 1.0, a new utility for Mac OS X. It costs $19.95; a 30-day trial version can be downloaded.
PowerTunes lets you create multiple iTunes libraries, organize your music among multiple music folders, share music and libraries between multiple users on a single machine and more.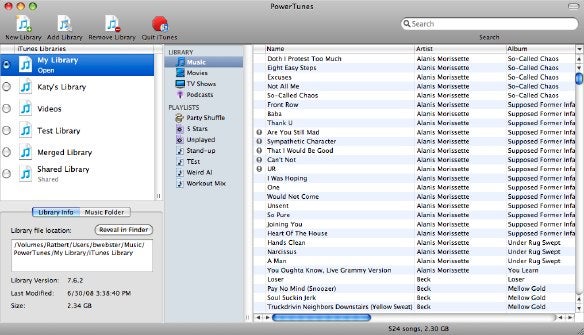 You can copy music back and forth between libraries, for example, while maintaining ratings, play counts and other information. You can also fix dead tracks whose files have gone missing and find "orphaned" music files.
PowerTunes requires Mac OS X 10.4.9 or later and iTunes 7.0 or later.