Ubisoft on Thursday announced plans to publish Hell's Kitchen: the Video Game for multiple platforms, including Mac. The game will be released this September.
Hell's Kitchen: The Video Game is based on the popular Fox television program featuring outrageous celebrity chef Gordon Ramsay. The game lets players experience what it's like in the high-pressure kitchen as seen on the TV show.
Players must execute three phases of an order: Preparation, cooking and service. Afterwards Ramsay scores each meal. Success is rewarded with access to recipes from Ramsay's own repertoire.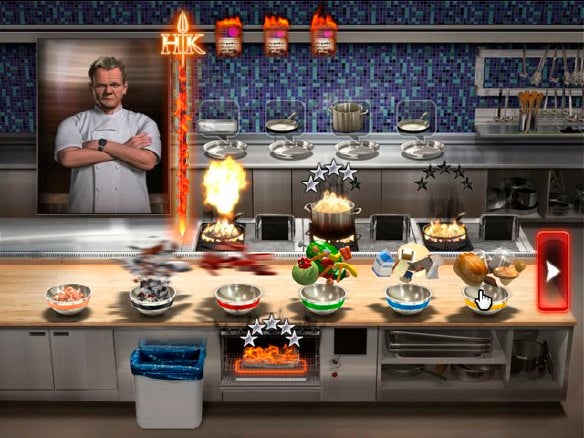 Ramsay watches you every step of the way, and if you fall out of line, you'll get yelled at; doing well will merit praises from Ramsay, and if you totally screw up, expect the cantankerous master chef to shut your kitchen down entirely. A Career Mode lets you ear stars to build your way up from a single-star restaurant to a five-star restaurant; as you advance, your recipes become more varied and intricate. An Arcade Mode builds pressure by making customers more demanding.
Ubisoft recently announced a publishing and development deal with TransGaming, makers of Cider game translation technology. TransGaming has "Ciderized" several Ubisoft games including Petz: Catz 2 and Petz: Dogz 2 and is selling them online through its Gametree Online service.