First demoed onstage at Steve Jobs Worldwide Developers Conference keynote, Band has brought the art of music creation to the iPhone platform.
A collection of virtual instruments, Band allows you to "play" instruments by using the iPhone's touchscreen. Instruments included in Band are a Rock drum kit using pads on the screen, Funky Drummer, bass guitar, piano, and 12 bar blues electric guitar. The application also includes an audience cheer screen to make you feel like a real rock star.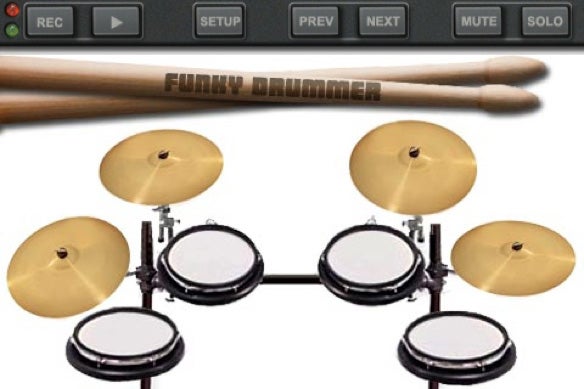 Band includes visual feedback too. For instance, when you pluck one of the bass strings, it will animate on the screen. All of the instruments in Band can be recorded, overdubbed and mixed together into a final track.
Band costs $9.99.