Guitar players rejoice. With all of the applications being released on the App Store today, we have not been left out.
Among the new applications is GuitarToolkit, which allows you to tune your guitar, view a library of over 260 chords, configure and use a Metronome, and pluck the strings of a virtual guitar to hear the sound of each string.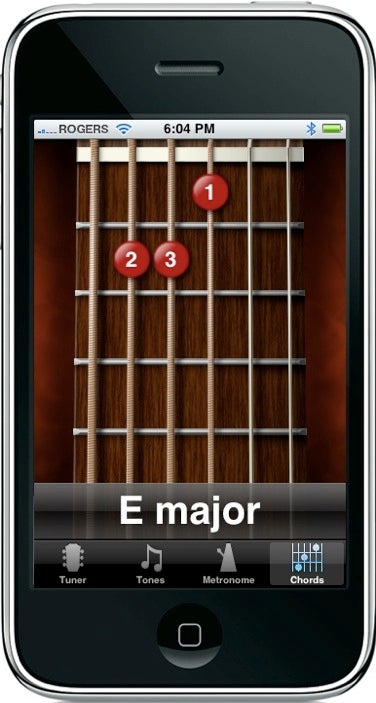 The tuner on the application uses the iPhone's microphone, so it doesn't need to be plugged in. You have a choice of over 40 tunings, including many of the most popular like Standard, Drop D and Drop C.
The metronome is adjustable for the beats per minute, an option screen flash when it ticks and a sound.
The chord library uses a visual representation of the guitar to show you where the chord is on the neck and which fingers to use to fret the chord on your guitar. An iPhone popup scroll wheel allows you to change from major, minor and 7th.
GuitarToolkit is a 1.7MB download and costs $9.99.