You have questions: Apple VP Greg Joswiak has answers. Specifically, about some of those features that users have deemed missing from the latest iteration of the iPhone. PC Magazine's Sascha Segan snagged a moment to talk to Joz (seen here in his cameo in the iPod version of Apple's Texas Hold 'Em game) about some of the decisions Apple's made.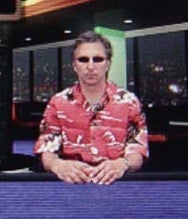 When asked about cut-and-paste support, something that many iPhone users— ourselves included—have clamored for, Joz said that the feature simply didn't make—if you'll pardon the expression—the cut on Apple's priority list for the latest software release. There's nothing against cut-and-paste, Joz claimed, it's just that other features were determined to be more in demand.
Segan also asked Joz about turn-by-turn GPS directions which, if you've listened to our most recent podcast, you'll know was another area that we hoped to see Apple address. Joz seems pretty confident that the gap in functionality will be filled, but that there are some technical problems with doing it at present, though he contradicted New York Times writer David Pogue's contention that the iPhone 3G's GPS antenna is "too small" to be able to handle turn-by-turn directions.
When asked about an iPhone office suite—do people really want an office suite on their iPhone?—Joswiak said he knew of no reason that it wouldn't be possible, except for the iPhone's lack of a cross-application file storage system.
Personally, I still want cut-and-paste support on my iPhone. And, heck, turn-by-turn GPS would be nice. Oh, and also, when you get around to it, I would like a pony. Thanks.