At a Glance
Expert's Rating
Our Verdict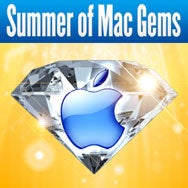 Editor's note: The following review is part of Macworld's Summer of Mac Gems series. Each business day until the middle of August 2008, the Macworld staff will use the Mac Gems blog to briefly cover a favorite free or low-cost program. Visit the Mac Gems homepage for a list of past Mac Gems.
If you're a fan of crossword puzzles, like I am, then you should definitely consider adding Red Sweater Software's Black Ink to your software arsenal.
The Mac-only program lets you solve crossword puzzles on your computer and allows you to check your answers at any time (as long as the puzzle has an unlocked answer key).
It has a resizable interface and advanced entry features (such as multiple letters in a square), it connects to the OneAcross Web site for help with clues, it offers a Web puzzle chooser with direct links to free online puzzles, and it can print out puzzles for you to take on your next vacation.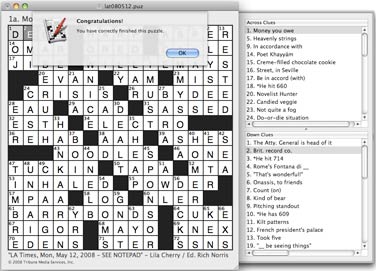 Black Ink has some quirks-it doesn't remember custom interface sizes between puzzles or relaunches, and there's no way to enter an unlock code for New York Times puzzles—but the frequently updated program is pretty and much better than the stale (albeit free) Across Lite.