Snarb.tk has announcd the release of Cover Stream 2.2, an update to their "Cover Flow for the desktop" utility for Mac OS X. A free update for registered users, Cover Stream costs €14.95 (US$23.75).
Cover Flow extends iTunes' "Cover Flow" visual display mode to the desktop — it's an iTunes controller that lets you browse and search your music library from the desktop, without having to switch applications. It includes support for the Apple Remote, works with Last FM scrobbling and more.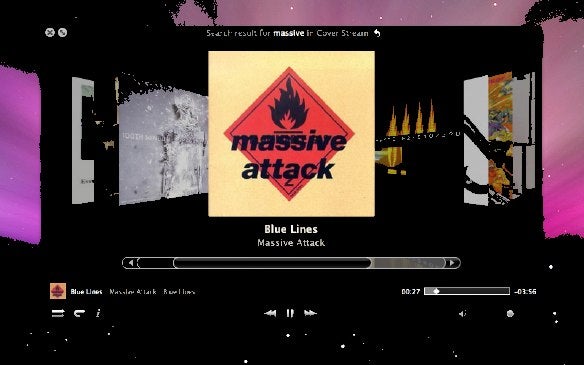 New to the 2.2 release is a "jukebox" mode similar to iTunes' Party Shuffle mode. A new player control panel is accessible from the desktop artwork, and it pops up if you right click the artwork or hover the cursor over it. Lyrics support has been integrated, and there's a new option to launch Cover Stream whenever iTunes is open.
System requirements call for Mac OS X 10.5 or later and iTunes 7.5 or later.