IntelliScanner has introduced the IntelliScanner Pro 200, a new inventory management system priced at $199. It works on Mac OS X and Windows.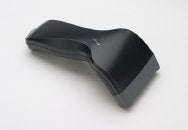 IntelliScanner Pro 200 comprises both a barcode reader and the software to manage it. The developer says no prior barcoding experience is necessary. The scanner works with third-party business programs and the software features customization capabilities with templates.
The software notifies you of low stock items, provides inventory reports and can store photos and notes. You can also reconcile inventory and change quantities as you receive or sell items.
Third-party software supported by IntelliScanner Pro include Microsoft Excel, FileMaker Pro, Bento, Numbers, MYOB and LightSpeed. The software includes keyboard emulation abilities so it can "type" barcodes into third-party applications like a keyboard.
System requirements call for Mac OS X 10.4 or later, USB port and Internet connection.