Excel Software has announced the release of ClickInstall, a new application that helps build Mac OS X software installers. It costs $295.
ClickInstall helps software developers create compressed, password-protected self-etracting installers. It can work from a CD-ROM or from a Web site. The installer window can feature a custom logo, icon and background images, and developers can include a Web page link, copyright notice, license agreement, release notes and other content.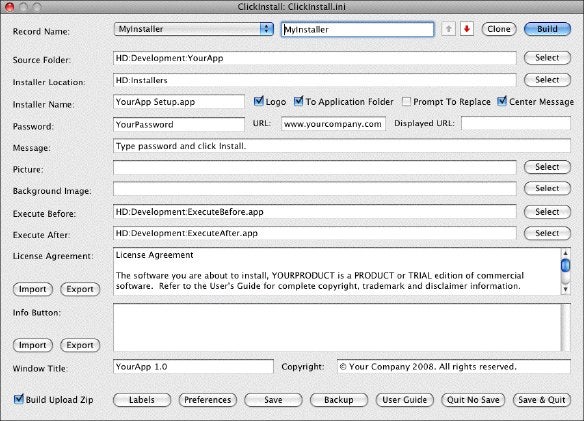 ClickInstall's installer can also check to confirm system requirements or complete custom actions, and you can customze the installer for any language. Installers contain source application folder path data, images, text, passwords and options. The software can support multiple databases of installer records, as well, and generates royalty-free installers for any number of products using a one-time licensing fee.
System requirements call for Mac OS X 10.3 or later, 256MB RAM and 100MB hard drive space. ClickInstall is a Universal binary.