GarageGames on Thursday has announced that their Torque game engine can be used to create iPhone games. Torque is inexpensive technology that game developers can license to create their own 2D and 3D games.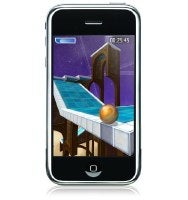 GarageGames' Torque Game Engine has been used to create games from Marble Blast to Penny Arcade Adventures. The software combines a 3D toolset with terrain mapping, lighting technology, multiplayer gaming support, scripting, animation, and multiple platform deployment.
In addition to the iPhone, Torque enables game creation on the Mac, Windows, Wii, Xbox 360 and on the Web. Indie developers can license it for $150, while commercial developers pay $749.