Tenon Intersystems has announced the release of Post.Office 3.8.4, an update to its mail server for Mac OS X. Post.Office costs $349 for a 100 mailbox/10 list system; updates for current users are free.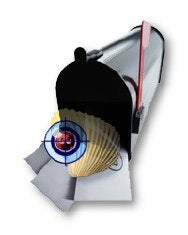 Post.Office enables you to use a Mac running Mac OS X to act as a mail server, and incorporates built-in spam filtering that can be managed from a Web page. You can update, import and export spam filters. It also sports SMPT authentication security and a plug-in architecture that supports tools to prevent virus and malware distribution, more anti-spam protection and other capabilities.
Post.Office supports Web-based mail client access using WEBmail, a separate add-on, and also supports additional capabilities using Tenon's companion iTools software, which combines Apache Web service, DNS and FTP management.
Post.Office requires Mac OS X 10.4 or later. It can run on either client or server versions of Mac OS X.