Feral Interactive on Monday announced the release of a playable demo of Battlestations: Midway. It's available for download now.
Battlestations Midway transports you back to World War II, as the navies of the United States and the Empire of Japan square off in the Pacific Theater. You follow the story of naval recruit Henry Walker from 1942 onward.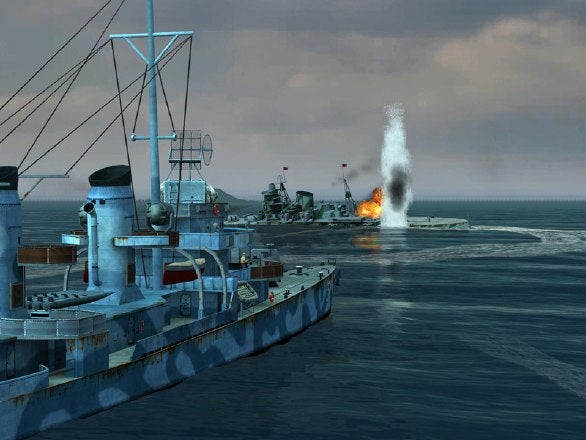 You control over 60 warships, aircraft and submarines as you participate in dogfights, artillery attacks and naval battles, jumping between dozens of units, playing alternately as a pilot, gunner, submarine captain or carrier fleet commander. Battlestations: Midway also features multiplayer gaming with support for up to eight players.
System requirements call for an Intel-based Mac running at 1.83GHz or faster, 512MB RAM, graphics chip with at least 128MB VRAM (integrated Intel graphics on MacBooks, Mac mini and some iMacs not included), Mac OS X 10.4 or later.