Red Marble Games has announced the release of Democracy 2, a new game for the Macintosh. It costs $22.95 and a demo is available.
Democracy 2 puts you in the role of the elected head of a country. You must implement policies and resolve your nation's problems, all to improve your nation's standing in the world without disenfranchising the voters that put you in a position of power.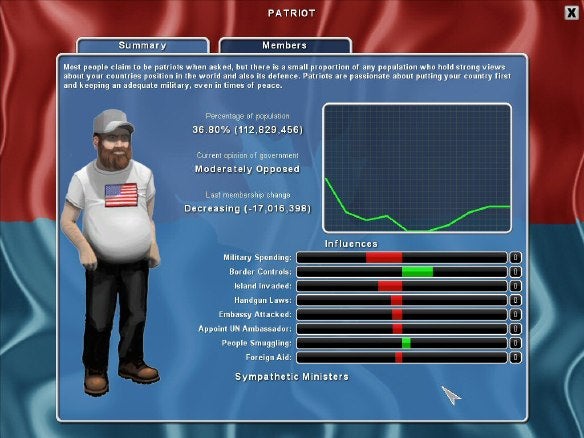 The new game features more in-depth policy debates including stem cell research, school prayer and state health care. There are more policies to implement, more accurate simulations, and a selection of real-world statistics to compare to your own results. Cabinet ministers have been added, each responsible for a different area of your country's policy.
System requirements call for Mac OS X 10.4 or later.