Mesa Dynamics on Thursday announced Beholder 3.0, an overhauled upgrade to its Web image search software for Mac OS X. It costs $19.95; registered users can upgrade for free.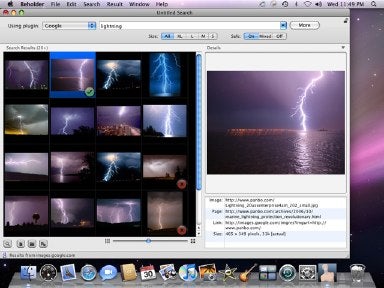 Beholder helps you find images on the Web, using Web search engine queries and presenting the results in thumbnail images on a contact sheet that includes URL information and other details. It scans image host pages, Web directories and RSS feeds.
Beholder 3.0 is a Universal binary and now uses WebKit to retrieve images. A new search engine plug-in format has been developed for this release. Size and "safe search" options for Google Image Search have been improved. Beholder also sorts by image file and pixel size, and batch downloads image results.
A demo version is available. Beholder requires Mac OS X 10.3.9 or later.