Avast! Feral Interactive has announced that it will bring Sid Meier's Pirates to the Macintosh. The company plans to release the game on Friday, August 29th.
You begin the game as a young boy whose family has been kidnapped by the evil Marquis of Montalban. Circumstances arise that cause you to be thrust into the role of captain of a ship following a mutiny, and it's up to you to make your fortune on the high seas as a pirate. You can hunt for treasure, blast enemy ships with your cannon, track down your missing family—it's up to you.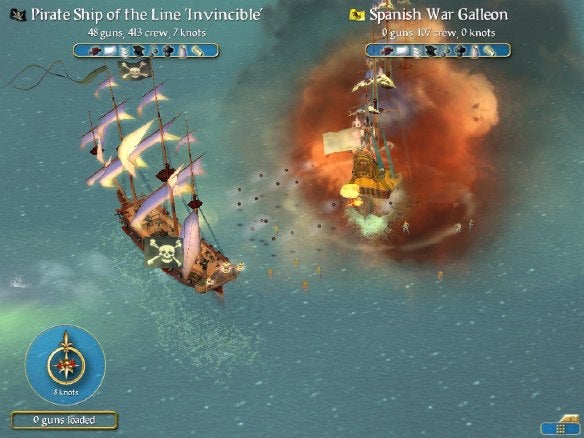 Pirates was designed by Sid Meier, the creator of the famed Civilization series. It combines many different styles of play—fencing and swordfighting factor into the game, as do sea battles, dancing, stealthily skulking about port cities and towns, waging wars and skirmishes on land, and more.
As you get more famous and more wealthy, you can trade up your ships to different kinds of vessels, improve your skills and carefully play the different empires in the game (England, Holland, France and Spain) against each other as you raid various colonies.
System requirements call for a 1.6GHz or faster Mac with 512MB RAM, 128MB VRAM, Mac OS X 10.4 or later, 1.4GB hard disk space and DVD drive. The game is a Universal binary and also runs on Macs with Intel GMA graphics such as MacBooks.