DJ-1800, the pro DJ software for Mac, now supports music stored on the iPod touch and iPhone. The new release, version 3.1, is now available for download. A free upgrade for 3.0 users, DJ-1800 costs $80.
DJ-1800 is a self-contained DJ system for the Mac. It doesn't require a mixer or CD player because it uses the digital music already stored on your Mac — just hook your system up to speakers and you're ready to go.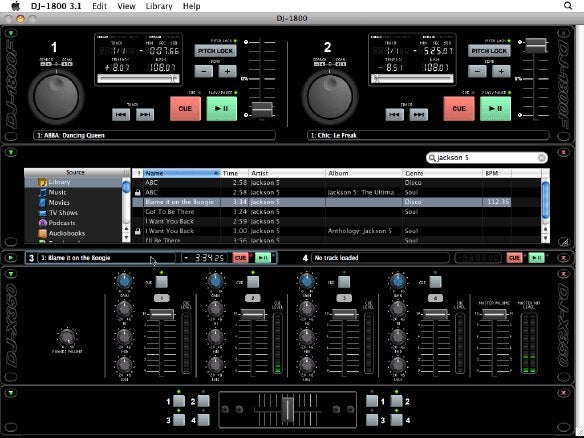 New to the 3.1 update is the ability to include music stored on an iPod touch or iPhone, along with support for new DJ controllers like the Denon DN0-HC4500, M-Audio X-Session Pro, Numark DMC2, iCDX and Total Control. A new API lets you create your own controller plug-ins, as well.
A new mid-range EQ control has been added, along with user-definable low, mid and high EQ ranges of up to – 20dB/+12 dB. Audio sync for MP3 files has been improved, and other improvements and fixes have also been made.
DJ-1800 requires Mac OS X 10.4.9 or later and QuickTime 7.3 or later.