It was a bit of a surprise when Apple first announced that any countries would have the option to get iPhone service from more than one carrier, but Australia's now taken that to the next level. Unlike us poor Americans, who are locked, stocked, and barreled into AT&T, the land of Oz now allows its citizens to choose from four different providers, giving them the undisputed crown of "most iPhone providers in a given country" (until they are inevitably unseated by Muhammad Ali).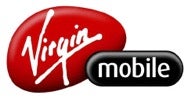 Vodafone and Optus were the first companies to announce their presence in Australia, but they were later joined by the country's largest provider, Telstra. Now, a fourth mobile phone operator has entered the fray: Virgin Mobile Australia.
Virgin's default plan costs AUD$70 per month for a term of 24-months, most of which goes towards the price of the phone (for which you pay nothing upfront). That plan includes AUD$520 of monthly included credit and 1GB of data. Calls on Virgin's network are charged by the rate of AUD$0.40 per thirty seconds, along with an AUD$0.40 connection fee (that'll get you about 433 one-minute phone calls, though obviously the bang for your buck improves if you talk longer). If you'd like take more advantage of the iPhone's data connection, you can choose the AUD$100/month plan to bump your monthly data limit up to 5GB.
In either case, you get free calls and texts to other Virgin Mobile customers, and free voicemail. You'll pay AUD$0.25 per text to send messages to Australians on other networks, and AUD$0.35 for texting people overseas. And, if you do exceed your data limit, you'll pay 0.2cAUD (yes, that's a twentieth of a cent) per KB of overage.
Unfortunately, it seems the Virgin Mobile plan was pretty attractive to its customers—the company's website says they're already out of stock on both the 8GB and 16GB models.
At the end of the day, the relative paucity of choices in most other countries—the U.S. included—makes me long for the kind of options that Aussies get. I suppose I'll have to be happy being able to choose from thirty-one different flavors of ice cream on a hot summer day.