Editor's Note: This story is reprinted from Australian Macworld. For more information about the Mac from a down-under perspective, visit macworld.com.au.
Apple has announced that its second New South Wales store will open on Saturday, August 9, in Chatswood on Sydney's North Shore. The store, in the Chatswood Chase shopping centre at 345 Victoria Avenue, promises to be somewhat smaller than the large George Street store in Sydney's central business district but will also offer the same One-to-One training, Genius Bar and other services as the flagship store. Apple has so far indicated that it will also be opening a shopfront location in the Chadstone shopping centre near Melbourne, but has not yet disclosed any CBD location in that city.
When the Sydney Store opened in June Apple fans came from all over the country to queue, some for more than 24 hours, to be first through the doors. Those lucky first entrants gained t-shirts, not to mention media (and other) exposure—it was a very cold night. This Friday night the forecast calls for 7 degrees Celsius so if you're planning to camp for a t-shirt, bring woolens.
The Store is on the ground level of Chatswood Chase shopping centre, just up the escalator from the Victoria Road entrance and next to OPSM.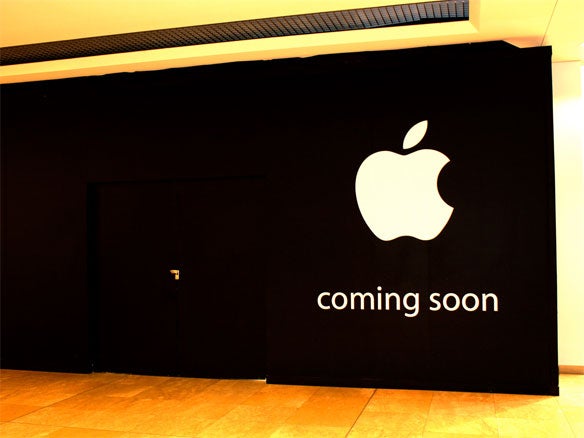 Apple ended its June quarter with 216 Apple Stores around the globe. It plans to finish its fiscal year in September with 242 stores. Along with the second Australian Apple Store and a recently opened store in Beijing, Apple plans to open outlets in Switzerland and Germany in the next six months.
Australian Macworld will bring more details of the Chatswood Apple Store as they come to hand.