Logitech on Wednesday introduced the DiNovo Edge Mac Edition. It ships this month for $159.99.
The diNovo Edge is 1/2 inch thick and sports a high-gloss, semi-translucent frame made of Plexiglas. An aluminum palm rest and soft-orange backlighting complement an anodized silver finish.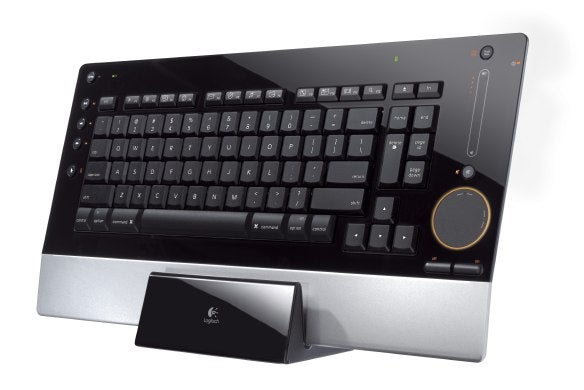 The keyboard incorporates keys for one-touch access to e-mail, Safari and iTunes, along with a power button and a "TouchDisc," an integrated circular touchpad that lets you scroll and navigate directly from the keyboard. The keyboard comes with Logitech Control Center software.
The diNovo Edge Mac Edition keyboard comes with a charging stand that provides up to one month of battery life after charging for four hours, according to Logitech.