Gravity Applications has announced the availability of Searchlight, a new search tool for Mac users that enables you to search your Mac from all computers in your office or home, and also from the iPhone. It costs $99.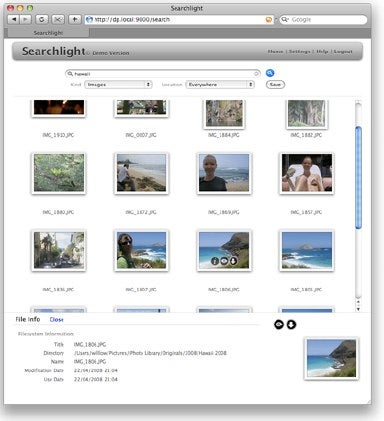 Searchlight uses an AJAX-powered user interface and includes an iPhone-optimized interface as well. You can preview any file in the browser using integration with Leopard's QuickLook feature. Searchlight also supports Bonjour, Apple's zero-configuration networking technology.
The software works on Macs, PCs and Linux systems as well — you just need a recent Web browser that supports AJAX, such as Safari 3.1.2 or later, Firefox 3.0 or higher or Internet Explorer 7.0 or later. You also need to run Mac OS X 10.5.3 or later on the server system.