If you're still using Mac OS X 10.4 "Tiger," good news from Aquafadas — the new 1.1 release of their Pulpmotion Advanced software is now Tiger-compatible. Pulpmotion Advanced costs $129.
Pulpmotion Advanced is slideshow and animation software. It turns any collection of images or videos into presentations that can incorporate audio annotations, animations and "regions of interest" to help you tell your own story with your media.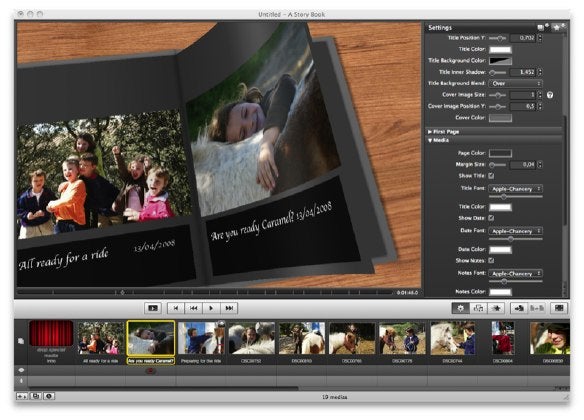 Up until now, though, Pulpmotion Advanced has relied on graphics technology that's specific to Mac OS X 10.5 "Leopard." This new release backtracks a bit to provide compatibility and support to Mac users who are unable or unwilling to upgrade to Mac OS X 10.5, and are happy to stick with 10.4.
The new 1.1 release also adds four new Themes — SummerBreeze, Factory, Sliding Revolution and LadyBug. A number of presets have been added, as well.
System requirements call for Mac OS X 10.4.11 or later, G4/1GHz or faster (Intel included) and 512MB RAM. Pulpmotion Advanced is a Universal binary.