Macgamestore.com has announced the release of Blood Ties for the Mac, a casual game based on the popular Canadian television series. It costs $19.95, and a playable demo is available for download.
In Blood Ties, you help private detective Vicki Nelson solve missing persons cases that appear to be connected to a secret society. Vicki, her assistant Coreen and her friend Henry — a 450-year-old vampire — investigate the crime scene and solve the mystery.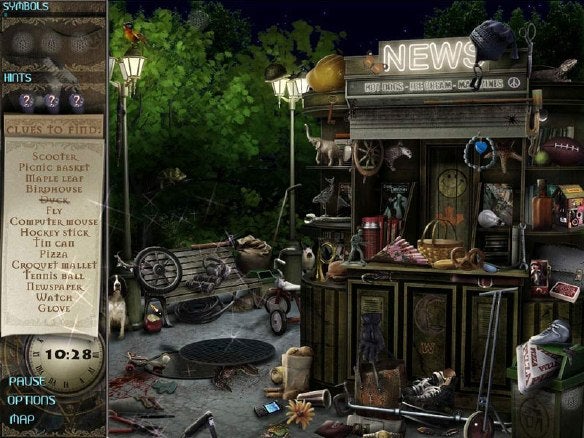 You need to unearth hundreds of items in scenes throughout the city by carefully examining each crime scene and figuring out where the clues lay. In that respect, Blood Ties is similar to "I Spy" or "Mystery Case Files" game series.
System requirements call for Mac OS X 10.4.11 or later.