Handmark, one of the premier publishers of games for mobile platforms, is making its iPhone and iPod touch game debut with a new auto racing game called GTS World Racing. It costs $7.99.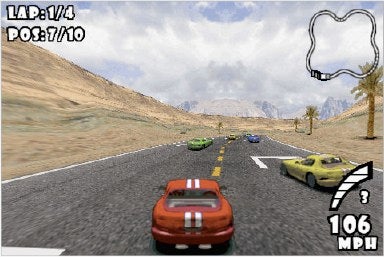 GTS World Racing lets you race cars across 64 track layouts and 16 worldwide locations. You choose from three different car types and play at four difficulty levels. GTS World Racing uses the iPhone or iPod touch's accelerometer to manage steering, acceleration and braking.
The game features four play modes — Single Race, Challenge Cup, Grand Tour and Championship. And you can listen to music included with the game or use your iPod touch/iPhone's iTunes library if you prefer. An auto-save function will save your progress when you leave the game.