D2C Games today released Chalkboard Sports Baseball, a single-player arcade baseball game for the iPod. The game is available through the iTunes Store for $5.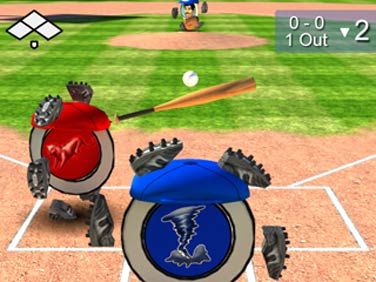 The main game mode features a batter and five fielders (pitcher, catcher, and three outfielders); fielding is done automatically. To pitch, you swipe your finger around the clickwheel; to hit, you press the Select button. Games are three innings long, and can be paused and resumed.
Chalkboard Sports Baseball doesn't have a Major League Baseball license. Instead, the game uses customizable SPOGs (Sports Player Object Gyros) to represent player avatars. A SPOG is a disc that resembles a Pog (discs that were used in a game that was popular in the 1990s). You can import your own images to be used in the SPOG.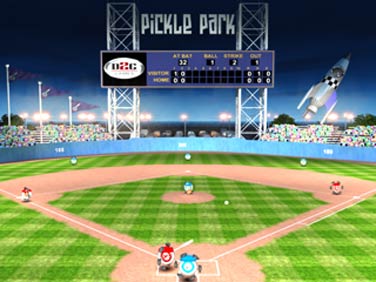 The game also features practice modes for hitting and pitching, hitting targets for home runs, six ball parks, a playoff mode, and hidden pitches that are revealed based on your achievement level.
Chalkboard Sports Baseball is compatible with the iPod classic, 3G iPod nano, and 5G iPod.