Speakal has introduced the iPig, a docking station for the iPod that looks like a pig. It costs $139.99.
The iPig contains an iPod dock along with a stereo mini-jack input to connect the iPod shuffle and other devices. The "eyes hide two speakers, and the mouth lights up to let you know that the iPig is on (or that it's receiving commands from its wireless remote control, which also lets you control the iPod).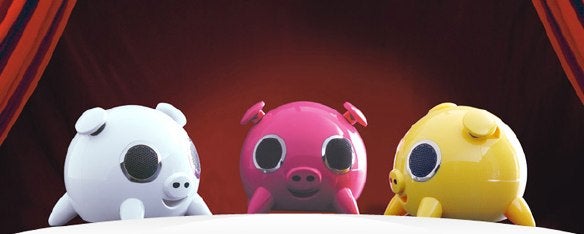 The volume control of the iPig are the ears. All together, the iPig incorporates five speakers, including a four-inch subwoofer built into the bottom. The bass level is adjustable using a dial on the back.
The iPig comes in white, yellow or pink, and ships with multiple cradles to accommodate different iPods.