Vocal pitch correction software-maker, Antares, has taken the wraps off the next version of Auto-Tune, which adds several new features including enhancing the core technology.
Dubbed Auto-Tune Evo, the new software features an improved core technology, which allows Evo to enhance tracking and correction capabilities, the company said.
Perhaps the biggest changes to the software comes in its graphical mode pitch correction. Evo now includes the ability to change edit the pitch of notes. When you click the Make Notes button, Evo will analyze the audio and create representations of the notes. Notes can be edited, shifted in pitch, and individually pitch corrected or retuned.
Auto-Tune's graphical mode has a new view called Lanes, which allows you to more easily see notes and curves on the graph.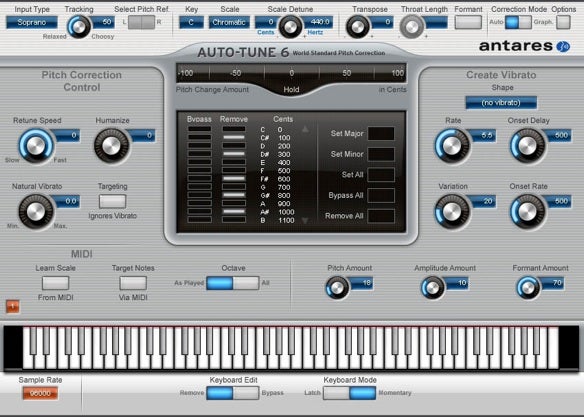 Evo also introduces object-based retuning speed, which allows the user to retune individual Curves, Lines or Notes. Antares has also made some changes to the user interface, which rearranged some of the most commonly used tasks, as well as changing some colors.
Global transposition, formant correction, throat modeling, a graphical paste function, enhanced pitch displays, and nudge controls for pitch correction objects round out the feature changes for the new version.
Auto-Tune Evo costs $399 for the full version; upgrades are also available. Auto-Tune Vocal Studio, which includes Evo and AVOX 2 Vocal Toolkit is available for $899.