Dockland Software on Tuesday introduced Fantasktik, a new taskbar application for Mac OS X 10.5 "Leopard." It costs $14.99 ($9.99 through the end of September), and a 15-day trial version is available for download.
Fantasktik lets you see and switch between open windows and applications, grouping windows by application. When you double-click on an application icon, Fantasktik will collapse and expand the app's associated windows automatically.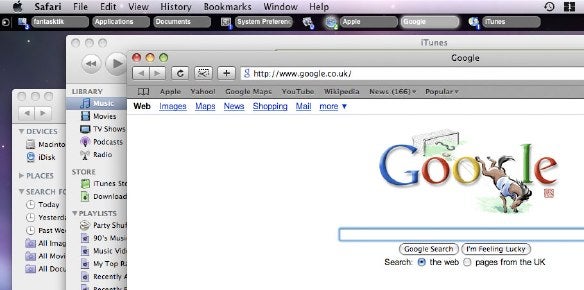 Large document previews are created; hover over a window and the app shows you the window's contents. It also features a "Click and Slide" function that lets you see all windows easily.
System requirements call for Mac OS X 10.5 or later, 512MB RAM, 0.9MB hard disk space.