Axamblis on Thursday announced the release of Imprint Studio 1.0 for Mac OS X. It's priced starting at €15 (US$22.30).
Imprint Studio lets you use a standard format printer to print a poster by splitting the image up onto smaller tiles, which you then can assemble into the final poster.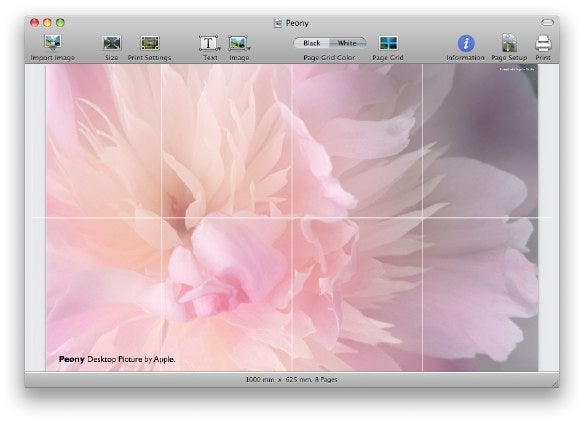 Input format support includes PNG, JPG, TIFF, vector formats including PDF and PostScript files, and more. It can imprint watermarks and logos in the poster's corners, and prints indicators and marks to help you know where to cut and assemble the printed tiles.
System requirements call for Mac OS X 10.5 or later, 6.0MB hard disk space.