No more big boxes on the floor-the latest speakers from Altec Lansing have built-in subwoofers, the company announced at the IFA electronics show on Wednesday.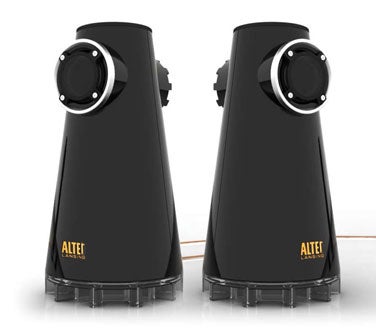 The new speaker system is called FX3022 and is a powered 2.2 system. The last digit is meant to signify that it has two subwoofers.
Each of the two main speakers has downward-firing, 4-inch subwoofer drivers built into the base, which is meant to replace the subwoofer on the floor, according to Altec Lansing, a subsidiary of headset maker Plantronics.
The FX3022 speakers come in a piano black finish, are shaped like traffic cones, and can be used with laptops and MP3 players. Besides the 4-inch subwoofer, each speaker has a 1.5-inch driver to handle the rest of frequency spectrum.
The speakers will start shipping in October and cost €129 (US$190).