Global Delight has released Web2 Delight 1.5, an update to its Web transfer utility for Mac OS X. A free update for registered users, Web2 Delight costs $19.95.
Web2 Delight lets you locate, view and transfer videos from YouTube, Dailymotion, Veoh, blip.tv and photos from Flickr, Picasa, Webshots and Photobucket. You can use Web2 Delight to organize the photos and videos, create slideshows, export videos to different formats and transfer content to your iPhone or video-capable iPod.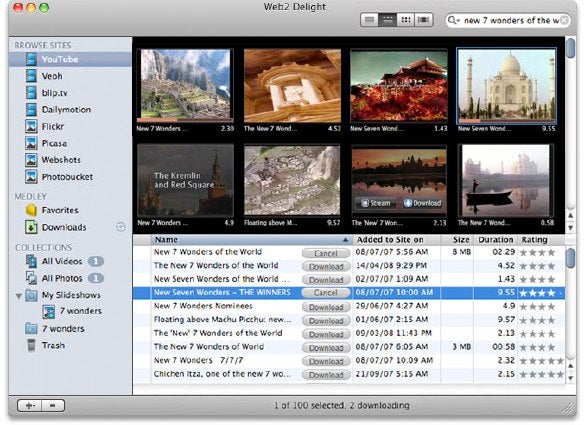 New to the 1.5 release is support for Dailymotion, an option to retain original FLV videos, the ability to export videos to MOV, M4V and 3GP formats, the ability to download H.264 format videos from YouTube, and more than 20 other improvements and enhancements.
System requirements call for Mac OS X 10.4.9 or later, iPhoto 6.0. or later, iTunes 7.2 or later and QuickTime 7.2 or later.