CCP Games is Tuesday deploying the 1.1 release for its Empyrean Age expansion for the massively multiplayer online role playing game EVE Online. The patch is being deployed today. The update is, of course, free for all users.
EVE Online is a massively multiplayer online game of a different stripe — it's set in outer space, rather than a fantasy world — one populated entirely by humans. Set thousands of years in the future, the game puts players in an region of space far from Earth, where mankind has colonized a galaxy in the far reaches of the universe long after breaking ties with its homeworld.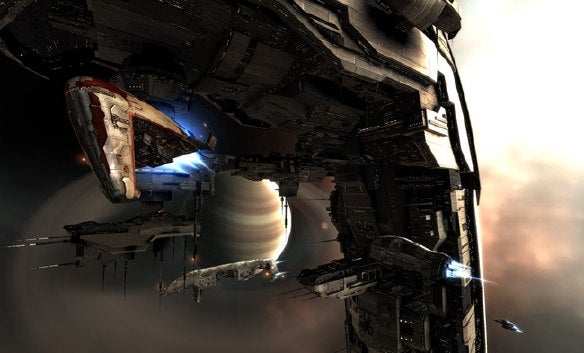 Player vs. player combat has long been a staple of the EVE Online experience, as players assume the role of captains of mighty starships. The Empyrean Age, the latest expansion pack to EVE Online — installed immediately when users sign up for an EVE Online account — incorporates faction-based warfare. It was released earlier this year.
The new 1.1 release adds hundreds of fixes and changes. It adds new content in the form of more rookie and Level 1-5 Empire Faction missions. Bug fixes specifically target the user interface, science and industry, player-owned structures, EVE Voice, Mail and Chat and more. Patch notes have been posted.
EVE Online is playable on the Mac thanks to TransGaming's Cider technology. It's compatible with Intel-based Macs with discrete graphics chips and cards.