Macessity on Wednesday introduced the LapTuk, a stand designed for Apple laptops. It costs $39.99 and will begin shipping on September 15, 2008.
The LapTuk is a steel stand designed for desktop use. It measures 15 x 10.25 x 1.5 inches. Finished in an aluminum color to match MacBook Pros, the LapTuk is strong enough to act as a stand for any Apple Display or LCD display up to 35 pounds. It's designed to fit MacBooks, 15-inch MacBook Pros and PowerBooks and the MacBook Air.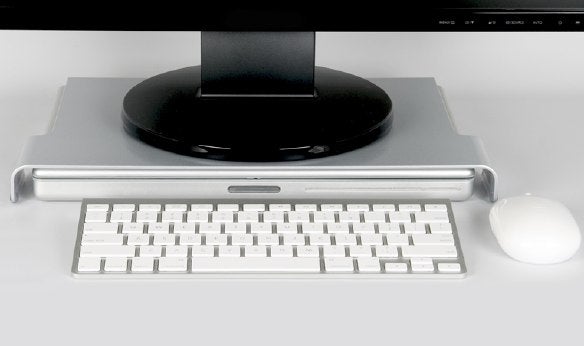 The back of the LapTuk is open to allow air circulation and there's a cable management slot to accommodate the many ports and connections on the sides of Apple laptops.