PlayFirst has released its enormously popular task management game Diner Dash for the iPhone. It costs $9.99 and is available for purchase and download from the App Store.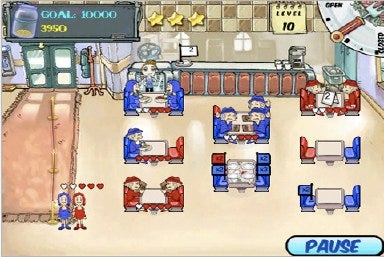 Diner Dash puts you in the role of Flo, an entrepreneur who dreams of owning a chain of successful restaurants. To make Flo's dream come true, you must help her build up her business from a "greasy spoon" diner to a fine restaurant by serving customers quickly and efficiently. You have to manage tables, get customers their food when it's ready, clean up, collect tips and seat new customers before the time runs out.
As you're more and more successful, you can turn the tips your customers leave into bigger and better decorations and appliances for your restaurants, making improvements along the way and eventually buying new properties.
The gam features 50 levels, six different kinds of customers and two modes of play.
Diner Dash runs on any iPhone or iPod touch running iPhone 2.0 software.