Aspyr Media on Thursday announced that it has, in conjunction with Kaplan Test Prep and Admissions, released futureU, its first Scholastic Aptitude Test (SAT) prep video game. The game ships for the Mac and PC and costs $39.99.
futureU incorporates six mini-games divided into Math, Reading and Writing categories. It's designed to cmplement more traditional SAT study methods, though Kaplan's curriculum is utilized. The game sports hundreds of questions and tracks players' progress as well. Players can also use the "Test Skills" section to hone their test-taking abilities.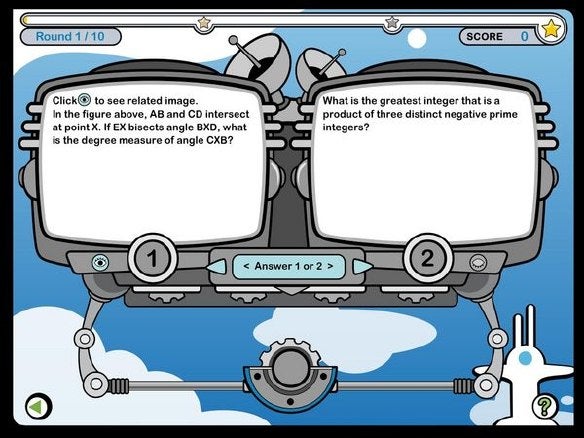 The Reading section focuses on refining reading skills, bolstering vocabulary, main idea identification, themes and arguments, technique and recognizing word meanings contextually.
The Writing section helps you improve skills by covering topics like passive voice, run-on sentences, misplaced modifiers, parallelism, conjunctions, fragments, coordination and subordination, pronouns, subject-verb agreement, tenses, adverbs and adjectives, gerunds, idioms, wrong words and double negatives.
The Math section helps reinforce skills in algebra, geometry, data, statistics, probability, polynomials and sequences.
futureU is rated E for Everyone by the ESRB. System requirements call for Mac OS X 10.4.11 or 10.5.4, G4 or better (including Intel) 1GHz or faster, 256MB RAM, 1GB hard disk space (plus 500MB "swap" file space), ATI Radeon 9600 or Nvidia GeForce 5200 or better 3D graphics card, DVD-ROM drive.