Bad Dog Apps has announced the release of BdPricer, an application for the iPhone and iPod touch. It costs $9.99 and is available for purchase from the App Store.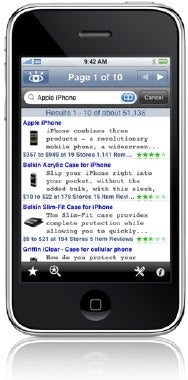 BdPricer is described as a "shopping companion" that uses a look-up directory to compare the prices of common items. The directory contains 15 main categories, with more than 150 sub-categories and 3,000 items.
BdPricer remembers your searches and lets you bookmark common searches. You can store and search for product items in the Favorites view and navigate to online stores that have the products you're looking for at the best price.