Epson America on Thursday introduced a new High Definition (HD) digital projector that it claims is the industry's first to be released below $2,000. The PowerLite Home Cinema 6100 costs $1,999 and is slated for a November release.
The PowerLite Home Cinema 6100 sports true HD support — it can project images at full 1080p resolution — 1920 x 1080 pixels, in progressive high definition resolution.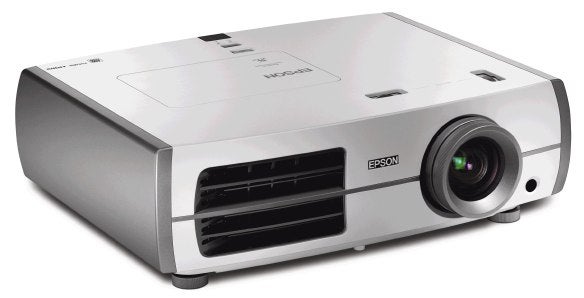 The projector uses Epson's D7 technology, a three LCD display technology that projects images at an 18,000:1 contrast ratio using a "Dynamic Iris" system tat allows light to be controlled frame by frame — it adjusts up to 120 times a second, as necessary. A new "Cinema Filter" adjusts color to a larger gamut to improve color accuracy and produce a more film-like image. The multi-lens system used on the projector was developed in conjunction with lens maker Fujinon.
Epson Twin Optics Reflection Lamp (E-TORL) is used as a light source — it is rated at 200 watts and projects 1,800 lumens of white and color light output. Epson says this makes the projector useable with screens larger than 10 feet diagonal.
Other features of the Home Cinema 6100 include an improved airflow system that operates with quieter fan speeds, high-definition component video input, two HDMI 1.3a digital inputs, an S-video input and composite video input, and a D-sub 15 (RGB) input.